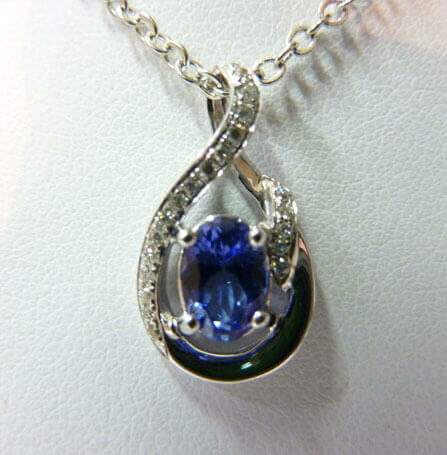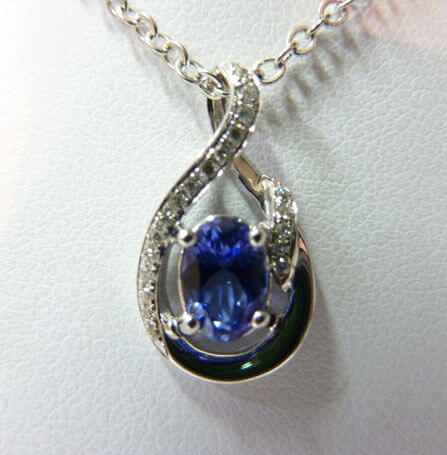 Eternal Blue Sapphires from Waterdale Jewellery
Stunning Sapphire Rings, Necklaces, and Earrings
When they want gorgeous and bespoke sapphire jewellery, Melbourne residents know they can trust the talented experts at Waterdale Jewellery. Since opening our doors in 2000 we have provided countless customers with stunning and unique pieces of jewellery to suit any occasion, with prices to cater to different budgets. We use the top-grade sapphires with a deep, shimmering colour to craft pieces that will turn heads for years to come.
A Family Team of Jewellers Creating Sapphire Jewellery for Melbourne
Our skilled team consists of an experienced jewellery designer, a diamond grader, and a gemologist, with a combined 90 years of experience in the jewellery industry. We work closely with each of our clients, developing and refining the design of their individual piece to ensure it is created exactly to their specifications and needs. As a family operated business, we understand the value of quality work and dedication, investing our passion into every project we take on and delivering each client a lasting symbol of design and beauty. We opened our doors in 2000, with the aim of sharing our passion for bespoke and timeless jewellery with Melbourne collectors and customers, providing them with individual pieces to suit anniversaries, important milestones and celebrations and engagements.
Gorgeous Sapphire Rings for Engagements and Other Life Milestones
Why settle for something ordinary, when you can design a stunning sapphire ring cut to reveal brilliant blue depths and an unmatched shine. Whether you are celebrating an important anniversary, or starting out your life together with an engagement ring that speaks of tradition whilst being as beautifully unique as your own relationship, here at Waterdale Jewellery, we will design and craft the ring that you want.
There's something incredibly precious about a piece of jewellery that has been made specifically for the wearer. Does your grandmother's engagement ring have a unique style that speaks of the time in which she was young? Is your grandfather's watch a statement of everything it meant to be a gentleman of his era?
Here at Waterdale Jewellery, we create the antiques of the future. What do we mean by this? If you commission a sapphire ring, then it will most likely be influenced by your own style, which in turn carries the flavour of the times in which you live. In years to come, that ring will carry the memories of the time in which it was created, as well as all the years since, marking time with beauty.
Sapphires shine in a variety of hues, and can form an affordable base for a ring crafted with a variety of budgets in mind. There is no reason to put off having beautiful, bespoke jewellery crafted now. We will work with your ideas and your budget to create something truly priceless.
Personalised Sapphire Engagement Rings Made In Melbourne
For 2 generations, our family owned business has created bespoke, handcrafted sapphire engagement rings for couples all over Melbourne. As one of the more unique, eye-catching engagement ring options you can choose for your future fiancé, a sapphire designed piece will be the perfect option for those looking to make a statement with their jewellery.
For more information on our wide selection of timeless sapphire jewellery Melbourne customers can call the Waterdale Jewellery team today on 03 9497 2188.