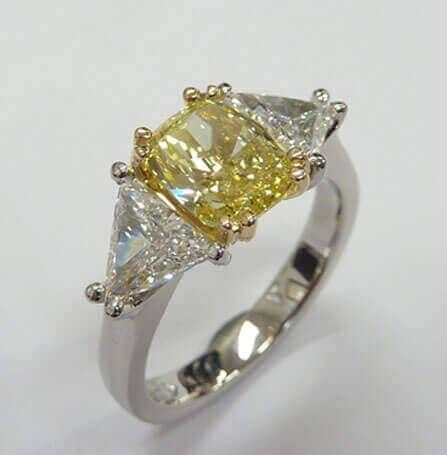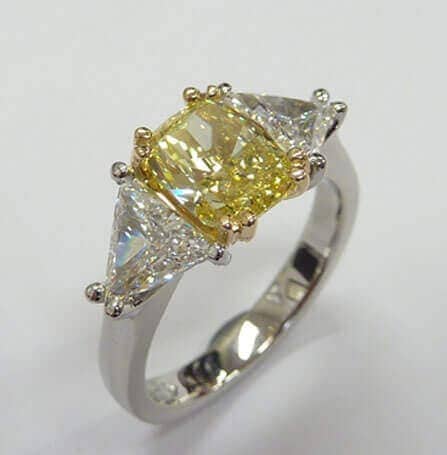 Waterdale Jewellery's Finest
Experience True and Lasting Quality with Waterdale
Coloured Gemstone Rings from Master Jewellers and Designers
Searching for that perfect piece of jewellery that will make you stand out from the crowd? For a range of handcrafted coloured gemstone jewellery Melbourne residents can visit the passionate team at Waterdale Jewellery. Our family operated shop has been in business since 2000, employing a team of master craftsmen with 90 years of combined industry experience.
Creating the Coloured Gemstone Jewellery Melbourne is in Love With
Whether it's for an engagement, an anniversary celebration, or simply a special gift to yourself, you can be sure that your experienced team will be able to craft the perfect item to suit your needs. We complete each project according to our rigorous standards of design and quality, ensuring that every piece we deliver is perfectly crafted for the client. At Waterdale Jewellery, we use the finest coloured gemstones, including striking rubies and sapphires, to create necklaces, earrings and coloured gemstone rings, each one a brilliant work of art.
Coloured Gemstone Rings, Necklaces, and Earrings Made for You
Hand-made jewellery is an investment in quality, with all of our bespoke products made to last a lifetime, unlike jewellery that is made on a commercial scale. Our pieces are detailed, with each one displaying a unique and stunning design that displays the true skill and craftsmanship of the Waterdale Jewellery team. Our skilled team also provide premier services and solutions in jewellery repair, insurance, valuations and diamond grading, providing professional advice and insight across all areas of the industry. Our team includes three expert jewellers: a designer, diamond grader and a gemologist.
Turn Heads with Coloured Gemstone Jewellery from Melbourne
Using international standards and techniques, we craft coloured gemstone rings, that have a unique Melbourne flavour, because they are made to reflect their wearers, and carry the unique design sensibilities of our jewellers.
There's a cosmopolitan flair to these uniquely Melbourne designs, but also something of a timeless warmth. We are a family business, and although these pieces may not have been in your family for generations, we hope that they will be. It's one of the reasons we create jewellery that is so much more than trendy. These pieces are simultaneously of their time, and timeless. By listening to your idea of the perfect necklace, bracelet, or ring, we create one off pieces that will suit you for a lifetime.
One of the advantages of choosing coloured gemstones either to replace, or in addition to diamonds, is that it allows you to fully express your personality through statement jewellery that is itself a work of art.
By selecting your birthstone, a gem in your favourite hue, or a stone that represents a certain anniversary milestone, you are creating a truly unique design, and committing a story and a moment in time to a piece of timeless jewellery.
Whether you have chosen a coloured gemstone ring as an engagement ring that will fill your special someone with surprise, or you want to commission a special piece that commemorates your lifetime together, at Waterdale Jewellery, we listen to what you want in terms of design, as well as the reason for the piece that will help us to design and craft something that truly means the world to you and your loved one.
Neutral & Vibrant Coloured Gemstone Jewellery
From classic neutral shades to bold, bright coloured gemstone jewellery, Waterdale Jewellery has a vast range of pieces to suit any preference. Our priority is to ensure we can help our clients find the perfect coloured gemstone jewellery that will remain timeless pieces in their collection.
Eye-Catching Gemstone Engagement Rings For Sale At Our Melbourne Store
Whether you're looking to design your own custom piece or pick out a ring from our existing collection, we guarantee Waterdale Jewellery has the perfect range of gemstone engagement rings that will sweep that special someone off their feet.
To enquire about our full range of services in coloured gemstone jewellery Melbourne residents can call us today on 03 9497 2188.