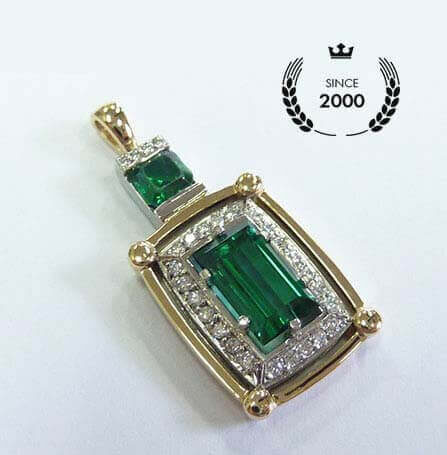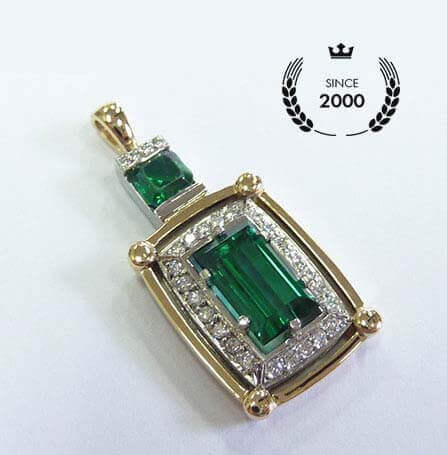 Insurance that Provides Protection and Peace of Mind
Fair and Trustworthy Jewellery Insurance for Melbourne
When it comes to jewellery insurance, Melbourne collectors, dealers and enthusiasts want an honest and transparent service. At Waterdale Jewellery we do just that. With almost two decades of industry experience, we know the importance of a trusted and fair service for jewellery insurance. We deliver the same high standards of customer care and comprehensive, quality service to each of our valued clients, providing them with a thorough and affordable insurance package for their precious pieces. Our insurance solutions offer protection for your handcrafted and stunning new piece of jewellery from our team of master craftsmen, giving you peace of mind should the worst happen. You don't want to feel you have to leave your beautiful new jewellery at home for fear of losing it or having it stolen when wearing it out. We want you to feel confident while wearing our bespoke pieces, and safe in the knowledge you've made a strong investment in lasting quality. Since 2000 we have been creating stunning handmade jewellery for clients across Melbourne and beyond, establishing ourselves as one of the most reputable names in the industry. Our team consists of jewellery designers, gemologists and diamond graders, with 90 years of combined experience. Our individually crafted pieces are a mark of elegance as well as style, and can be designed to suit any occasion from anniversaries to awards presentations and engagements. For more information on our cost-effective jewellery insurance, Melbourne residents can call 03 9497 2188 and speak to a member of the Waterdale Jewellery team.
Give Them the Gift They Will Love, with Our Jewellery Gift Cards
Here at Waterdale Jewellery, our family team craft jewellery that is as individual as the person who will wear it – hopefully for a lifetime! When crafting something so unique, it can be difficult to get it just right, so why not show them you care with a Waterdale Jewellery gift card?
You may still choose to design the piece together, but that special someone will be given the ultimate say in how they want their ring, necklace, or earrings to look.
Come to Waterdale Jewellery for an initial consultation, and we will give you an idea of the beautifully expressive pearls, diamonds, and coloured gemstones that can make up the centrepiece of the jewellery, as well as the platinum, silver, or gold in which they may be set.
Our designer Daniel has been awarded, time and again, as a finalist by the Jewellery Association of Australia, something that we see, not only as an individual achievement, but as recognition of his commitment to creating jewellery that is designed to meet the unique style of each of our clients.
Finding the Right Words is Important, but Jewellery is a Statement that Lasts a Lifetime
Mark that Special Occasion with Our Jewellery Gift Certificates
Are you planning to sweep them off their feet with the perfect romantic proposal? Maybe you are celebrating decades together? Or want to mark a special achievement? When you are planning to give jewellery that holds such significance, and that will hopefully be worn for a lifetime, you want to be sure that every detail is just right.
If you would rather leave the details to us and to your loved one, then why not consider a Waterdale Jewellery gift certificate? Diamonds are forever, but pearls, sapphires, rubies, and coloured gemstones truly allow an individual to create something that is as unique as their own fingerprint.
We work with materials that we believe express the most character and individual perfection. We have long worked with Australian South Sea, Tahitian, Akoya and freshwater pearls, and of course, you will find that we offer a range of cuts and settings for all traditional precious and semi-precious stones.